During the VIP evening of KunstRAI 2022 on Wednesday 13 April, the complete photo series 'Is This The Poem I Promised You?' will be presented for the first time in the Netherlands. by Richard Westerhuis. Not only will the works themselves be present, but visitors can also experience one of the works by means of a lightbox. In addition, his new art book with the same title is launched.
In addition to the photos from the series, the book contains an introduction by thinker Laureate Paul van Tongeren. You will read unique stories, inspired by the work of Richard, written by Arnon Grunberg, Abdelkader Benali, Sanneke van Hassel, Martin Michael Driessen and Annelies Verbeke, who will also be present.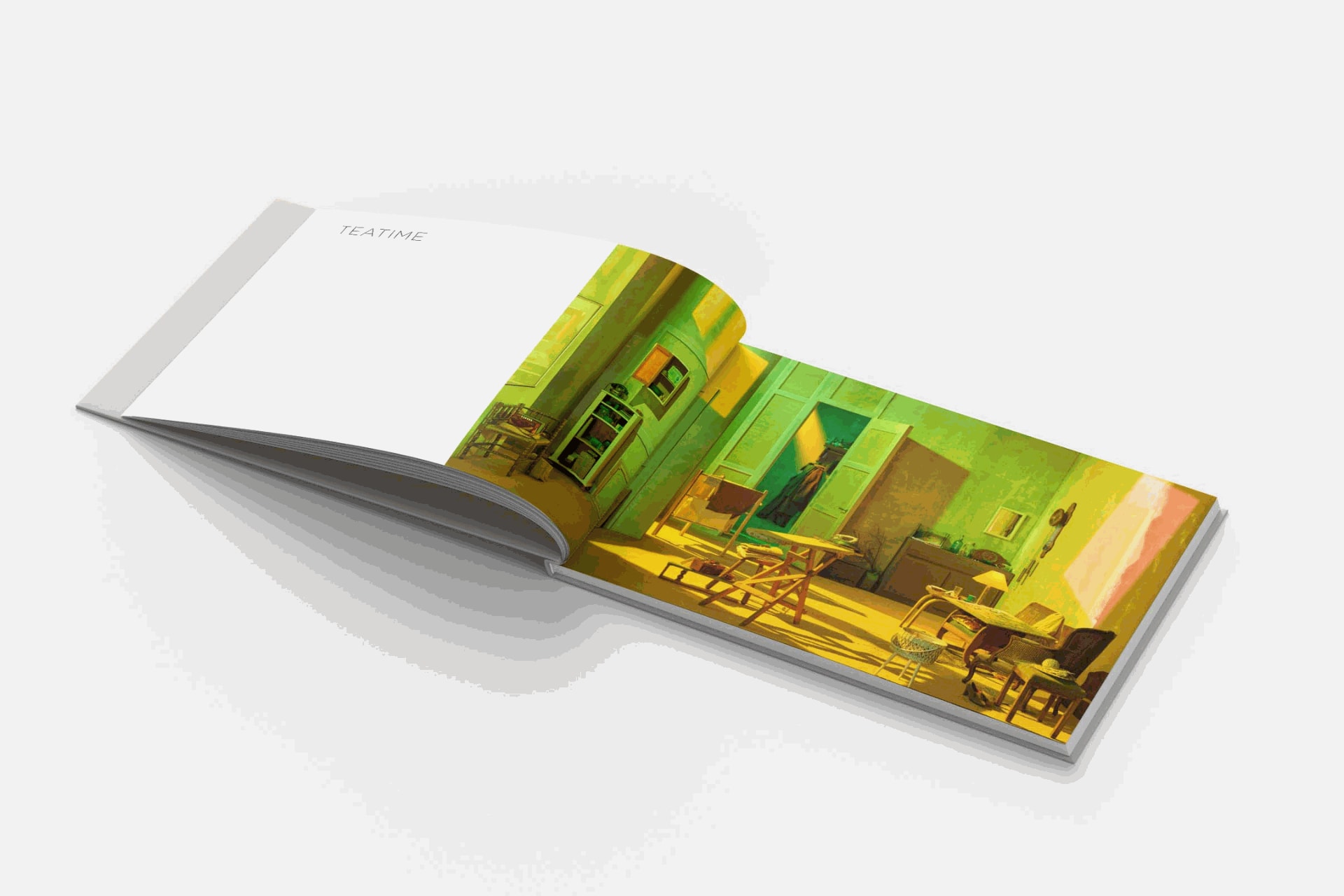 Come and visit the ARWE Gallery booth (stand number 36) at the KunstRAI.
ABOUT THE SERIES
In his new photo series 'Is This The Poem I Promised You?' Westerhuis subtly portrays the concept of domesticity. With the help of dozens of sets and props, Westerhuis recreates rooms in which something remarkable seems to have happened. The characters in the story have disappeared, but what they left behind speaks volumes and stimulates our imagination. The light is slightly different in every photo of the room that Westerhuis has reconstructed and new props can be seen. They raise many questions: Who were the inhabitants of this house? Why did they suddenly leave? Did something bad happen? Or is there another, much simpler explanation for why the rooms look so cluttered and empty?
March 31, 2022